Al Fakher Crafted Batch - Introducing the Newest Great Line from Al Fakher
Al Fakher has been creating world renowned flavors for decades now. You can't walk into any lounge o...
Al Fakher has been creating world renowned flavors for decades now. You can't walk into any lounge or Hookah retailer and not see the iconic AF boxes on the shelf. Al Fakher has conquered the world of single note flavors but the new Crafted Line presents something new and fresh. Some folks may remember the limited run from the "Special Edition" line that went away a couple years ago. If you've been waiting for the next specialty line from the brand, you are in luck!
Al Fakher Crafted Batch Shisha brings us unique flavor blends while at the same time staying true to the quality and consistency Hookah smokers have come to expect from Al Fakher. The Iconic Al Fakher Red Shisha Leaves with the right amount of flavoring and juice make AF Crafted Batch great for new and experienced Hookahs smokers alike. Loading AF Crafted Batch is incredibly easy and it preforms so well in all kinds of different set ups. If you are needing a bit of help getting it down, you can check out How to Pack an Egyptian Standard Bowl or How to Load Al Fakher in a Funnel Bowl
Al Fakher Crafted Batch Flavors
Al Fakher Crafted batch comes in new unique packaging, giving them a modern look to go with the new specialty flavors. Al Fakher Crafted Batch Comes in 250g Cans The first release of Crafted Batch brings us 3 new flavors!
AF Crafted Batch #4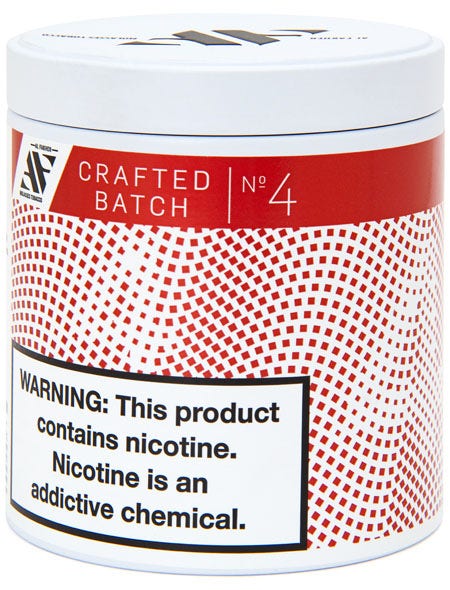 Almost anyone that has enjoyed Hookah even casually is sure to be familiar with the Al Fakher classic Apple, and Double Apple. Crafted Batch #4 will give you some similarities and hints of familiar notes but really comes together as a unique blend.
There are sweet, crisp, almost a bit tart apple notes. Although there are some spiced notes in here, it is far from a Double Apple flavor in the traditional sense. We even detect a slight chili note to this blend. The spiced, sweet, crisp notes are complimented by a nice cooling essence that makes this a great flavor for any time of year.
AF Crafted Batch #7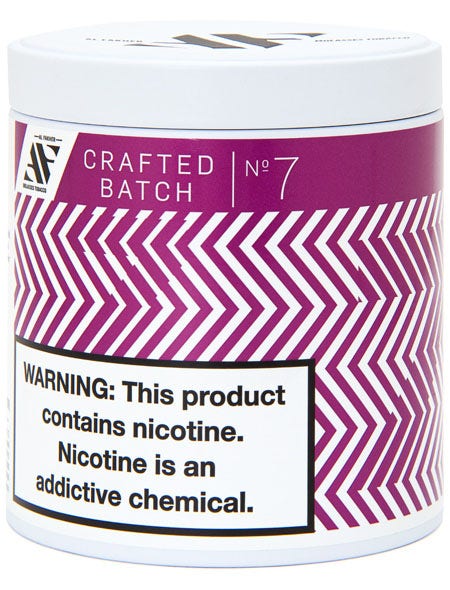 This one is for all the Hookah smokers that like those Sweet Sweet flavors. This is one of those flavors I wish was out back when I was running a Hookah lounge, it would of made those "Something Sweet and Fruity" incredible!
#7 is a blend of Passion fruit with grapefruit dominant citrus. The aroma is going to give you just a bright sweet fruity Passion fruit vibe, with hints of the grapefruit. Somehow all the different flavor notes in here combine to create a uniform unique flavor all its own. The citrus grapefruit gives the passion fruit a brightness to really balance out the heavy sweetness. This is a flavor that will be a star all to itself but we can also see it going well with a dash of mint, or add a bit to some #8 for some Passion Lemon Tea. The possibilities are just beginning!
AF Crafted Batch #8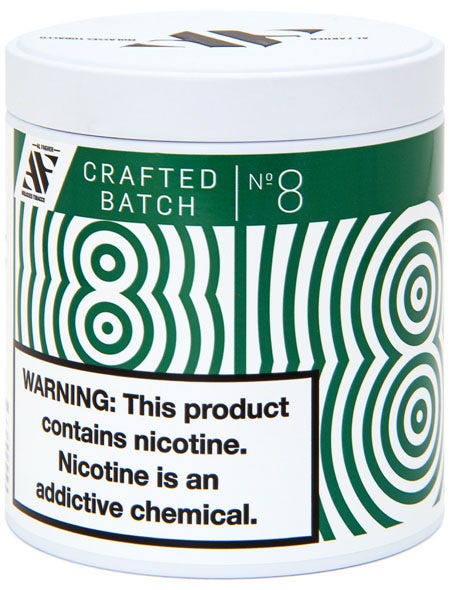 A little inside scoop behind the curtain here at Hookah Wholesalers HQ. We had been lucky enough to receive a few samples of the Crafted Batch over the last year or so and i'll be the first to admit I would make a Bee-line to grab the can of #8 every time we would get a new batch of samples. You can imagine my relief when this flavor finally got released. Now it's time to stretch the bounds of how many cans of one flavor someone can smoke.
Much like the other 2 Crafted Flavors, #8 brings us never before flavor notes from Al Fakher. The aroma on #8 is almost intoxicating yet oh so soft and inviting. The Lemon-Lime in this flavor is pretty easily identifiable but in true Crafted Batch fashion, there is a curve ball here. This isn't just another simple Lemon-Lime, AF has blended this with a fresh Green Tea flavor. Unlike some tea flavors, #8 is not a dark tea, instead you'll get a very bright smoke with no one flavor note taking over. We even detected a bit of a cool mint sensation here which takes #8 to the top!
Grab Your Al Fakher Crafted Batch Today!
If you have a Hookah business, there is a good chance you already carry the classic Al Fakher line and you're going to want to bring your customers the new AL Fakher Crafted Batch. Pick it up today Al Fakher Crafted 250g Can