Which Wholesale Hookah Hose Is The Best For My Hookah Lounge or Shop?
Having trouble deciding what Hoses to use for your lounge? or just looking to upgrade to a hose that will stand up to the daily use of a Hookah lounge? Lets figure out what hose fits your exact needs...
One of the questions I get most often from lounge owners is, "What hookah hoses should I offer with my hookahs?" There is no short answer for this, but let's get into some of the pros and cons of the different types of hoses.
Washable Hookah Hoses on a Budget
The Al Fakher Disposable Hookah Hose

The Al Fakher Disposable Hose is the most affordable, washable and or disposable hose on the market. These hoses are made of plastic tubing with a hard plastic, long thin handle. They may not appear to be the best hose out there, but the air-flow and smoking experience ranks up there with the best hoses on the market. These hoses are good enough to wash and re-use, but are cheap enough that you can actually sell them to customers who can use them and keep it or throw it away after their hookah session. If you want the best deal ever, buy Al Fakher disposable hoses in bulk and pay only $0.65 per hose!
Tonic Washable XL Egyptian Hookah Hose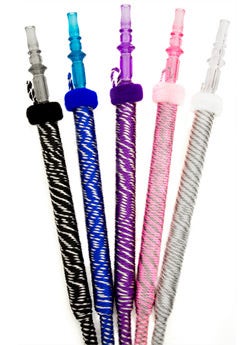 What a great value for such a great smoking hose! The Tonic XL Egyptian hose is 100% washable, and has a removeable mouth tip to make cleaning even easier. The Hose tip even has a loop of fabric, so the can be hung up to dry overnight after cleaning or stored easily on the wall in you hookah bar.
High Quality, Washable Hoses for Hookah Bars
Ripper Silicone Hookah Hose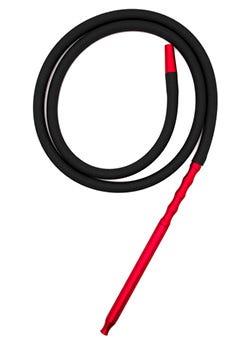 One of the newest hoses on the block. The Ripper Silicone Hose has 100 percent washable, super durable, silcone tubing so you don't have to buy new hoses week after week. This hose can be easily cleaned inside and out. The handle can even unscrew to give you full access if you really need to deep clean. Customers like the light weight of the aluminum handle. It has a smooth open draw and delivers monster milky dusters with every puff. Dollar for dollar, this is proabably the best value among silicone hoses on the market today which makes it a purchase for your retail customers as well as hookah lounge regulars.
Galaxy Hookah Hose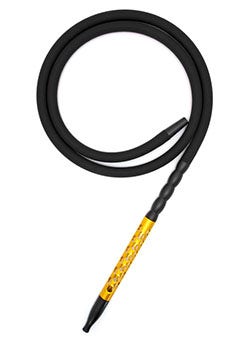 Prepare for ludacris speed! The Silicone Galaxy Hookah Hose beamed to planet earth from the gamma quadrant of the hookah-verse. This product arrived in March 2020 and immediately became a best seller. You get all the great qualities of the Ripper hose, but the handle has been upgraded to include a honeycomb cut out patter and clear tubing so you can see the smoke travel through the hose. The metallic finishes are flawless and when you combine that with great price, smooth air-flow, durability and overall bad ass-ness, the Galaxy ripper stands out as a must have.
Original Mya Silicone Hookah Hose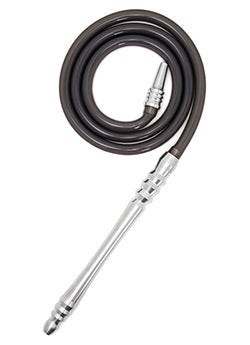 The first in the Mya Silicone collection. The Mya Silicone hose is also 100 percent washable! One quick rinse and you'll never have to worry about ghosting flavors in the hose. Your customers will enjoy better tasting flavors and your hoses will last much longer. There is no inner lining or metal coil in the hose to rust or flake off which prevents dusty particles and debris coming through the hose.
Dream Hookah D-Hose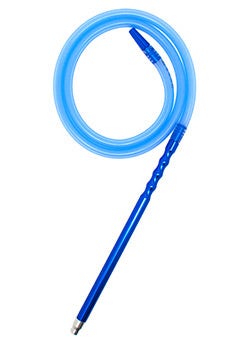 The dream hose, AKA the D-Hose is one of the first silicone hoses to hit the market. These hoses changed the public perception of what a good hose can look like. The long handle is colored aluminum and available in 5 colors. The packaging works well for retailers, but the smooth air-flow and flexible wide guage tubing make this hookah a real cloud machine in hookah lounges. There is another Dream Hose, the D-Hose 2.0 Hybrid with a different handle. Both hoses get an "A+" rating from our team!
Droid Hookah Hose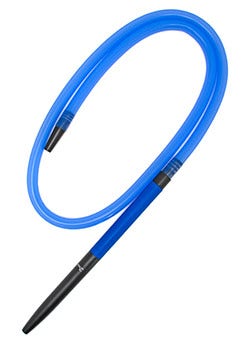 Droid Hookah Hose
The Droid Hookah Hose is the latest silicone hoses to hit the market. This hose has a very sleek and modern look with heavy duty silicone tubing. The air-flow is amazing and the hose is 100% washable, which makes them ideal for lounges who want to offer clean hoses and the best flavor! This hose is also one of our best for retailers because it comes in a very attractive box that adds value and gets your customers to fork over full retail price.
Unfortunately, the Droid Hookah hose is no longer in production!