Global Hookah Distributors and International Wholesale Hookah Suppliers
Since our humble beginnings in 2001, Hookah Wholesalers has grown to be the biggest and most respected global hookah wholesaler, with customers located in over 60 countries and on 6 continents. Learn more about international orders, shipping and payments in our blog. We look forward to expanding our ever-growing international hookah family...
Since our humble beginnings in 2001, Hookah Wholesalers has grown to be the biggest and most trusted name among international hookah distributors. Our wide selection is unmatched in the hookah industry, and our order processing and shipping times just can't be beat! If you are looking for wholesale prices on hookahs, shisha, charcoals or other hookah products that are hard to find in your local area or country, Hookah Wholesalers is one of the best options for sourcing hookah products. Our global hookah customers are on 6 continents, but we treat each and every one as if they were our closest neighbors!
How to Open an International Account
To obtain access to our website and prices, please fill out the form on our Registration page. We will not need your business license or tobacco permit numbers, so you can input a "123" instead of an actual permit number. If you have any problems submitting the form on our website, you can also send us an email at info@hookahwholesalers.com with your name, address, email and phone number and we can set up the account and contact you with your log in details and password. Minimum orders for international customers is $500, but that can be broken into 2 smaller orders shipped out at the same time.
Global Shipping Rates for International Orders
Hookah Wholesalers can arrange your shipping using the US Postal Service to virtually any destination. Shipping rates can vary widely from country to country and will depend on a number of factors. Shipping is primarily calculated based on the weight of the overall package or packages. After taking the weight into consideration, the size of the package may also be part of the calculation. Some countries have restrictions on the size of packages sent through the post office which can affect the rate, depending on the size to weight ratio of the boxes. And of course, the speed of delivery. Many countries have a standard service as well as a more expensive expedited or express service. If you are interested in a quote for the shipping rates, please submit an order, because we cannot give you and estimate without know the size and weight of the products you will purchase.
International Shipping with UPS, DHL and other Logistics Companies
If you already have an account with DHL, FedEx, UPS or anther logistics company and would like to arrange the shipping, we can have the order ready for pick up at your convenience. We will have the order packed and notify you with the final box dimensions and weights, so that you can arrange the shipping and send us the appropriate labels and completed customs paperwork. Please do not arrange for the pick up until Hookah Wholesalers has confirmed the order is ready to ship. The other details and arrangements for pick up times will be coordinated with your salesperson before we process the order and collect payment.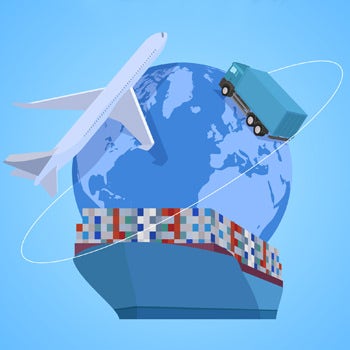 Re-shippers and International Freight Forwarding
Many of our international customers use a freight forwarding or re-shipping service based in the United States. There are multiple benefits of using one of these services. Many of these re-shippers specialize in specific country, so they are able to quickly deliver your order through the customs process and guarantee a safe delivery to your destination. Also, they are convenient for combining orders from multiple other suppliers into one location and shipping all of your various orders in a single shipment to save money on the international freight costs. You can also often provide your own customs paperwork and declarations, depending on the policies of the freight forwarding company. Shipping within the United States via UPS from our warehouse is a very fast and inexpensive way to organize your international hookah orders.
Global Hookah Freight and Container Shipping
For large orders that require a freight shipping on a pallet or even a full container, we can get rates for international destinations. We can quote shipments for air freight for quick delivery. If you have more time, we can find rates for ocean freight delivery to many locations which can be significantly cheaper, but with longer delivery times.
Customs, Duties, Taxes and Commodity Declarations
Hookah Wholesalers is not responsible for any of the taxes, duties or fees associated with receiving international freight. As the customer, you are responsible for knowing the legal restrictions, taxes and fees associated with importing and receiving our products at the destination. When Hookah Wholesalers arranges international shipping and bills the customer, we will fill out the forms with the products as labeled. Any resulting costs are solely the responsibility of the customer. Any shipments refused because of taxes or legal restrictions will be charged a 15% restocking fee on the product and any shipping or additional return shipping will also be deducted from the refund. If you wish to fill out your own customs declarations and paperwork, you can arrange for the order to be picked up from our location, or we can ship to domestic US address, such as a 3rd party freight forwarding service.
Returns and Damaged Items
We go pack international orders with extra padding and do our absolute best to prevent any damage from the shipping process. Unfortunately, breakage does sometimes occur. In the event that products arrive broken or defective, please contact us within 48 hours of receiving the products. We will need photos of all broken items in the order to begin the claims process. Each event is handled on a case by case basis depending on the policies of the shipping method, the severity of the damage, and availability of the items. Any refunds that given will be applied as store credit that can be deducted from your next order. If you choose to arrange your own shipping company, you will be responsible for claiming the damage and recovering the costs from the company you contracted for delivery.
Payments for International Wholesale Hookah Orders
International orders require payment by wire transfer. When the order is paid in full and the payments have been verified, the order will ship to the address provided using the predetermined shipping method. Alternative payment methods may be available after placing 2-3 orders and establishing a verified order history.