Looking to Start a Hookah Catering Business? Here's How to Set Yourself up for Success
Hookah Catering is one of the fastest growing markets in the Hookah world. Looking at how to get started? What Hookahs to use? Best flavors to carry? This guide can help you set yourself up for success...
Hookah Catering is quickly becoming one of the most popular ways to enjoy Hookah. Having a mobile Hookah business gives you almost limitless possibilities. Catering at clubs, private events, restaurant patios, weddings, and more. We get asked questions all the time about getting into the Hookah Catering business, we wanted this guide to help answer some of those questions and help set you up for success.
What Licenses or Permits do I need to become a Hookah Caterer?
Hookah Catering, like any business will require you to create a business and acquire the proper permits in your State. Every city and state is different, so getting in touch with your city or state business or tax office can help you get squared away with what licenses and permits you will need for your Hookah business. Since most catering jobs are at homes, event centers, or other businesses, we recommend getting some insurance for your business, this may even be a requirement in some cities and states. You will also want to make sure any venue, business, or club you are catering at allows indoor or outdoor smoking depending on the event. Once you have all your permits and business license in order, the fun part begins.
Will the Cheaper Hookahs work for my Catering Business?
This is a question we get a lot. We understand everyone's budget is different and some Hookahs can get quite a bit up there in price. With Hookahs, most of the time you get what you pay for. Picking up cheaper modern made in China Hookahs for $20-$30 might seem like a great savings but Hookahs like that are not made to stand up to the wear and tear of regular use in a business. Investing money into good Hookahs will give your customers value for their dollar as well, you wouldn't want to charge someone more for a Hookah session than the entire cost of the Hookah itself. Do yourself and your customers a favor and invest in Hookahs that will handle the work load and show your customers you care about giving them a great experience.
What Hookahs will work well for Hookah Catering?
There are a plethora of different Hookahs that will work great for Hookah catering. Here are a few of our favorites that will stand up to a lot of use but not break the bank.
Khalil Mamoon Single Pear Short: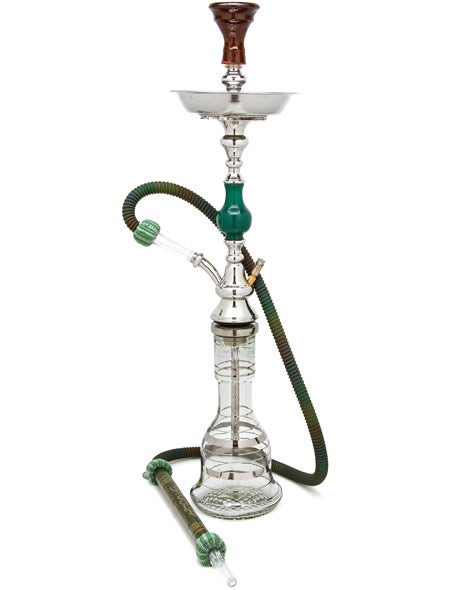 One of the most popular Catering or Lounge Hookah model in the world today. If you've ever visited a Hookah lounge there is a good chance you've enjoyed a session out of one of these. Handmade in Egypt, the KM single pear short is made with stainless steel as well as other rust proof metals to ensure it holds up with constant use. These Hookahs are the perfect height to set on the floor, or comfortably on a small table. If you are looking to give that traditional look and smoke, you can't go wrong with the Khalil Mamoon Single Pear Short.
Arjay Hookahs
Arjay Hookahs, like the Khalil Mamoon are hand made in Egypt. Although they haven't been around as long as KM, they are very comparable and made for commercial use. If you are on a tight budget, the different Arjay Hookah models like the Fafa, Single Pear, Ajel, and more may be the perfect option Shop Arjay Hookahs Here
Mya QT Caged Hookah

Maybe you don't have space to run a full or mid sized Hookah. The Mya QT has been a rock star to Hookah Caterers for years. At 14 inches the Mya QT is a great height for table top, or bar counter service. Paired together with a protective cage to help prevent any tipping over and throwing a wrench into a great night. Unlike some of the smaller cheaper Hookahs, the Mya QT is built with pretty solid materials and will be able to stand up to commercial use. Shop Mya QT Here
Compact Pharaohs Hookahs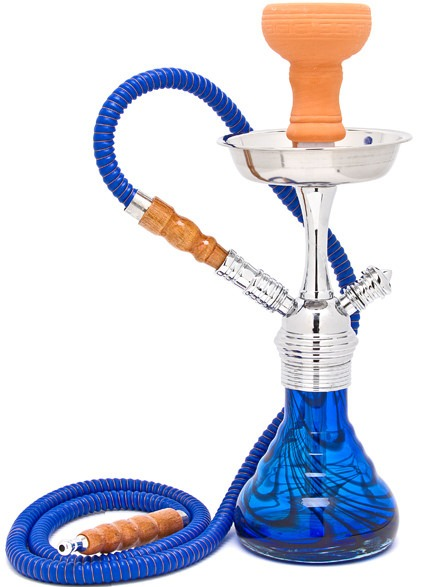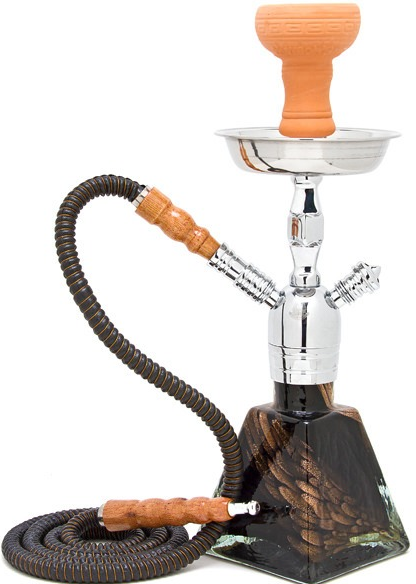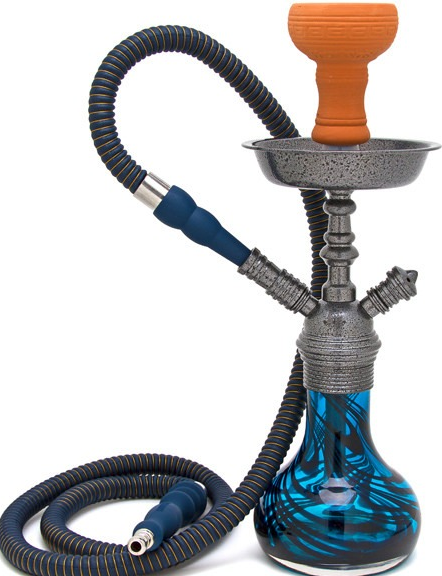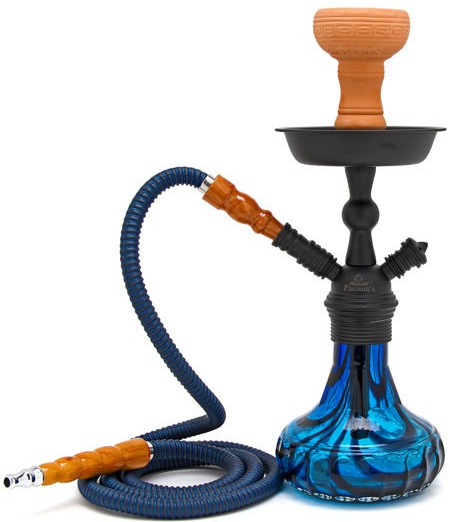 Much like the Mya QT, the smaller Pharaohs Hookahs pack full sized Hookah power in compact size. Built with high quality materials, the Pharaohs Hookahs are great for constant commercial use. Ranging from 12-21 inches, these Hookahs are perfect for bar top, or table top. Pharaohs offers a variety of models in this range. You'll get great output with any of the options so pick out your favorite style here! Shop Pharaohs Hookahs
Amira Mid Sized Hookahs
Maybe a mid sized Hookah will fit your business model best. Amira offers a wide array of unique designs made with high quality materials that will stand up to commercial use. Almost endless color options and a great selection of modern wood grain Hookahs allow you to find a style that fits your business perfectly. Standing at around 22-24 inches these are the perfect mid sized Hookah for Hookah Catering. Shop Amira Hookahs Here
Pharaohs Troika and Azra Hookahs
A couple more GREAT mid sized Hookahs from Pharaohs. Much like the more compact models, the mid sized Pharaohs Hookahs are made with high quality metals to stand up to constant use. These Hookahs stand about 22-23 inches and smoke as well as any full sized Hookah out there. Combine that with the beautiful base designs and colors and your customers are sure to ask about these great Hookahs. Shop Pharaohs Azra Here or Shop Pharaohs Troika Here
What flavors should I offer staring up?
This can be a bit daunting as there are dozens of brands making shisha tobacco these days. When catering at a club, or a special event, it's best to keep the options simple. We recommend sticking to a 5-10 flavors which will help efficiency and ease of transporting to the event. Having a simplified menu will still give you the ability to create almost endless mixes so even with as few as 5 flavors, you can create your own house blends that tend to be the most popular for customers to order. Here are some of the most popular brands that any Hookah smoker will recognize.
Al Fakher Shisha Tobacco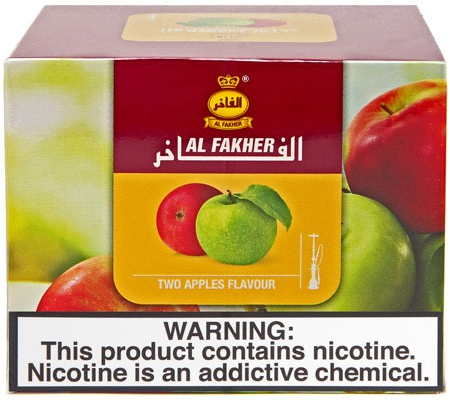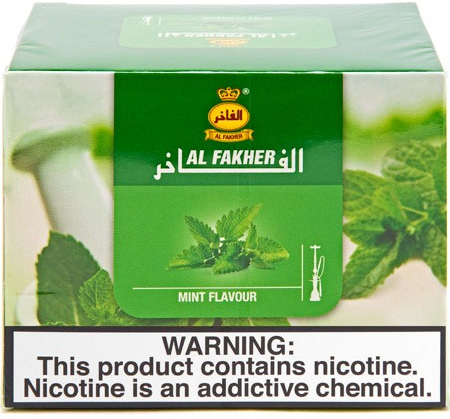 Al Fakher is the most popular and well known brand on the Hookah market by far. When it comes to single note flavors, they have it down! From Blueberry, Grape, Watermelon, Mint, Peach and more, Al Fakher is the perfect brand for your staple menu flavors. Check out our list of the Top 20 Selling Al Fakher Flavors to see what the current favorites are!
Starbuzz Shisha Tobacco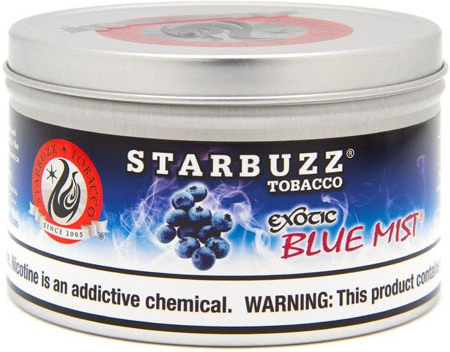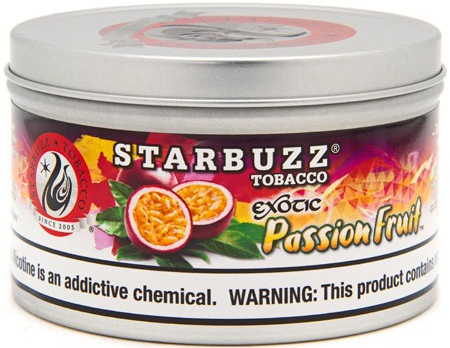 The second most popular brand in the Hookah market is Starbuzz Tobacco. Where Al Fakher dominates the single note flavors, Starbuzz comes in strong with some unique flavor blends. Flavors like Blue Mist, Pirates Cave, Code 69, Sex on the Beach and more are so recognizable to Hookah customers it pays off to offer at least a few of their top selections. Check out the current Top 20 Best Selling Starbuzz Flavors but I can assure you, Blue Mist will always be number 1.
Fumari Shisha Tobacco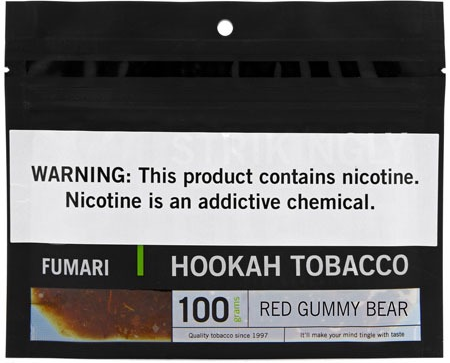 Maybe you are already planning on running Al Fakher and some Starbuzz selections but want a couple flavors to set yourself apart. Enter Fumari. Quickly becoming one of the most popular shisha brands on the market, Fumari offers some unique flavors customers can't get enough of! Flavors like White Gummy Bear, Ambrosia, Blueberry Muffin, Spiced Chai, and more. Carrying a few Fumari selections can set you apart from the rest and give your customers a whole new Hookah experience. Best Selling Fumari Flavors
What Charcoal Should I use for Hookah Catering?
Selecting charcoal in the sea of ever changing options can be a bit daunting. Should I use natural coconut charcoal? Are instant light charcoal better? What brands will work best? For starters, if you are able to use Natural Coconut charcoal, it is absolutely going to be the best option. Natural charcoal will last a good bit longer meaning you will spend less time running around switching out coals. Natural Coconut Charcoal will burn much cleaner as well, meaning your customers will enjoy a much better more flavorful Hookah session. We understand you won't always have access to a coil burner or electricity and instant light coals may be the only option. Here are the top brands in both natural coconut charcoal and instant light charcoal.
CocoBrico Natural Coconut Charcoal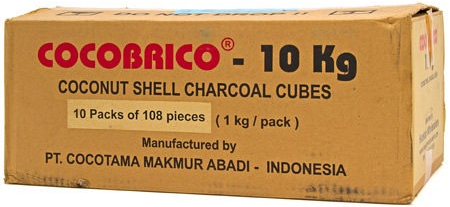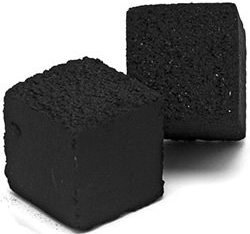 CocoBrico is the top selling charcoal we carry and a favorite for Hookah lounges and caterers worldwide. The convenient 10kg Lounge pack gives you the best value leaving more money in your pocket. With CocoBrico Charcoal, you will get great heat output, minimal ash, and just pure Hookah shisha flavor from your bowl. CocoBrico Coals are available in the flat size, or the Cube Coals for an even longer lasting coal. We recommend the CocoBrico Cubes as they last the longest saving you from running new coals every few minutes. Shop CocoBrico Charcoal Here
CocoUrth Hookah Charcoal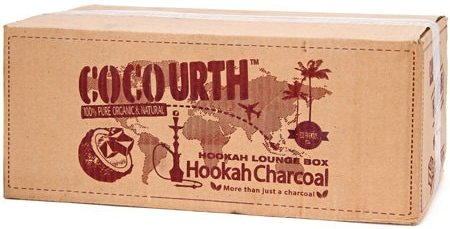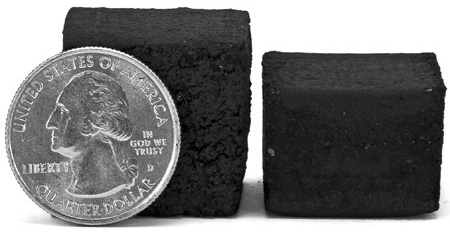 Much like CocoBrico, CocoUrth is a natural coconut charcoal and one of the better brands on the market. CocoUrth also offers the 10kg Lounge pack so you can maximize your profits. CocoUrth is available in the flat size, and Cube size. CocoUrth is a completely tasteless coal with minimal ash giving your customers pure delicious shisha flavor. Since most all charcoal is manufactured overseas we recommend having a couple brands you are comfortable with as sometimes Coal brands can go through brief shortages. Having CocoBrico and CocoUrth as options can help ensure you can always get some charcoal you will be happy with.
Ignite Instant Light Charcoal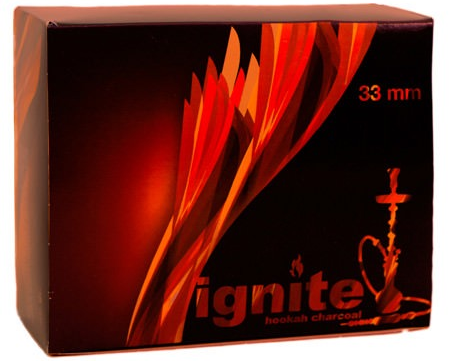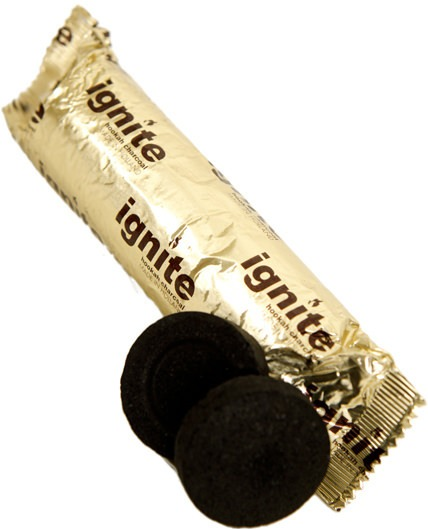 Our first Instant light charcoal to make the list. If you are in a position where you aren't able to use natural charcoal, the Ignite Instant charcoal can help you get the job done. Priced to give you the best value while still delivering solid performance. Ignite Charcoal come in 2 sizes, the 33mm, and the 40mm. Depending on the size of bowls you use, they have you covered. Unlike the natural Coconut charcoal, the instant light charcoal doesn't last quite as long but you are able to light them with a simple lighter to keep sessions rolling along. We do recommend making sure the coals are completely lit up before placing them on the bowl as doing so before all the starter fluid is burned off can result in an unpleasant taste. If you are going to use Instant lights, the Ignite Charcoal will be your workhorse. Shop Ignite Hookah Charcoal Here
Three Kings Instant Light Hookah Charcoal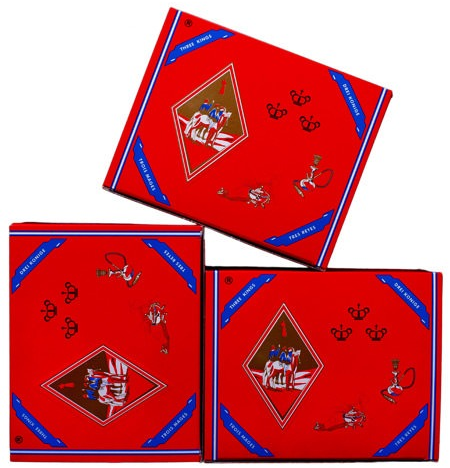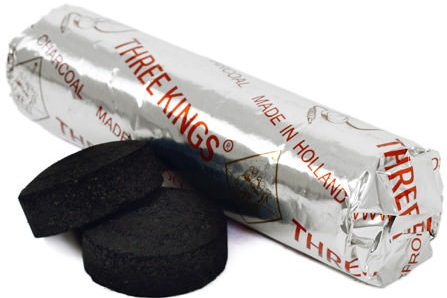 Although originally made for incense burning, many Hookah smokers have adapted them into the Hookah world. Being one of the first brands to be used in Hookah, Three Kings are extremely recognizable to many Hookah smokers. The performance you get will be similar to the Ignite coals, so Three Kings are good to have on the radar in case of an Ignite shortage as they are a bit higher priced. Three Kings come in 2 sizes, the 33mm and the larger 40mm. Shop Three Kings Hookah Charcoal Here