Hookah Catering - The Business of Mobile Hookah Lounge Events
Hookah Catering is a popular side business for hookah enthusiasts who want to share their love of hookah with a new and wider audience. There are a few different strategies for the business in terms of booking gigs and running your business. Here's some information to help you get started...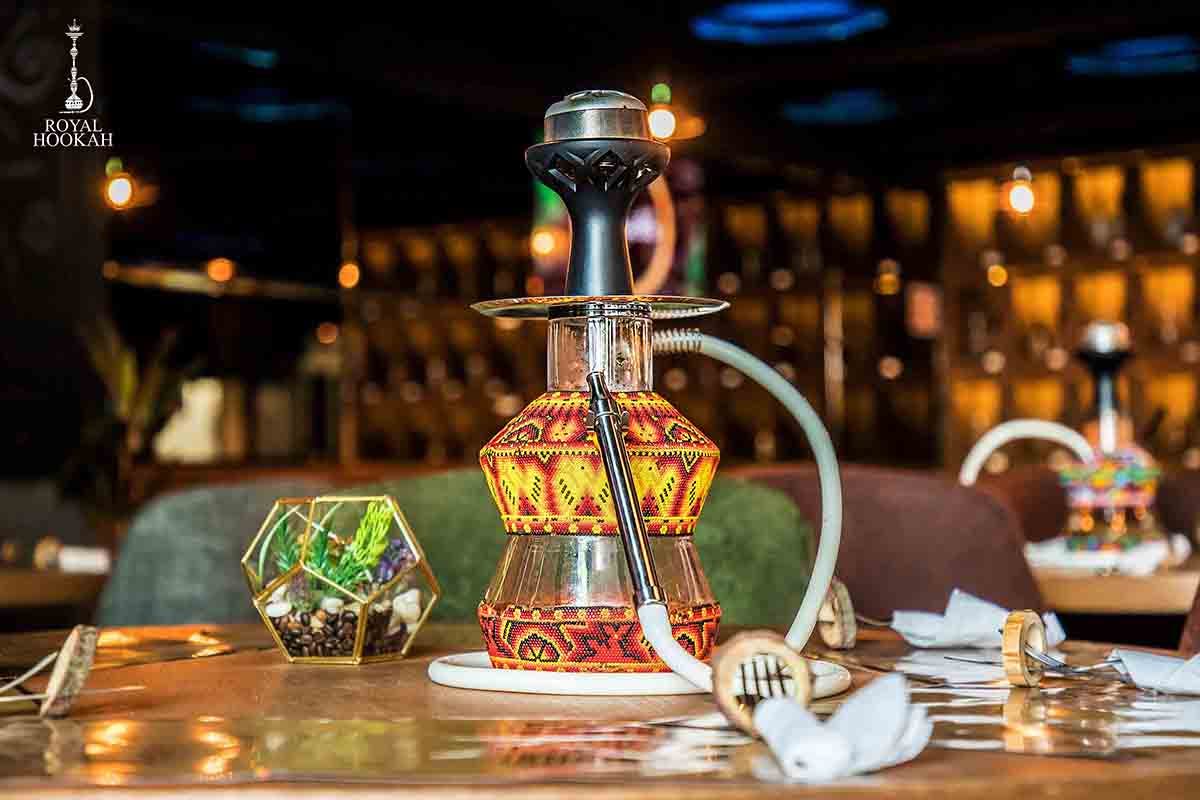 >
Hookah Catering is a popular side business for hookah enthusiasts who want to share their love of hookah with a new and wider audience. There are a few different strategies for the business in terms of booking gigs and billing methods as well as a wide variety of options when it comes to equipment, shisha flavors and execution. What is changing is customer expectations. Gone are the days when you could show up with a bag full of cheap hookahs and box or two of shisha and set up your booth for the night. If you want to get started and do this right, here are some helpful tips to make sure you are starting a profitable business and not a accumulating junk that will take up space in your garage. We will cover different strategies for hookah catering business models, tobacco permits and licensing, and marketing ideas.
Picking a Lane for your Mobile Hookah Business
How do you want to do this? There are two common strategies and its a lot harder to do both at the same time and be successful. We recommend focussing on one method and executing at a high level. There are advantages and disadvantages to either method and we will break those down to help you decide which way you want to go.
Option 1: On-Site Hookah Rentals
This strategy involves setting up a mobile hookah lounge at a bar, night club, music festival or other event/venue and charging customers to smoke hookah on an order by order basis. You attract customers, present your options and charge customers as they order. What are the advantages of running this kind of mobile hookah business?
Advantages:
Special event and night club hookah rentals can ask a higher price than a typical hookah lounge due the captive audience and the convenience of having a hookah lounge brought to them. It's no different than paying $12 for a beer at a festival or night club.
Providers tend to have more freedom in regards to the amount of equipment and flavors they offer.
In a high traffic environment, your earnings are unlimited.
Some business establishments may cover your tobacco permit requirements. (Though you may need Tobacco Permits to purchase wholesale shisha tobacco, depending on your state laws.)
You can incorporate up-sells, such as fruit heads, Lolli-tips, or ice hoses for additional revenue.
A recurring weekly booking at a venue, bar or night club provides consistent income.
Disadvantages:
No guarantee of nightly income. If no one orders, you don't get paid.
Venues may charge fees to operate or take a cut of all sales.
Uncertainty about demand can leave you with too much or too little gear for a successful night.
Less control over the environment and space for your operation.
You may or may not be over or understaffed which can lead to lost profit.
Rowdy venues may result in damaged rental hookah inventory and lost/stolen other supplies.
Option 2: Flat Fee Hookah Event Catering
Flat fee event catering is a different strategy that comes with its own advantages and disadvantages. You book parties in advance with a predetermined number of hookahs and flavors an then arrive at the event location and time, set up and service hookahs for the predetermined time.
Advantages:
You get paid up front.
You know exactly how many hookahs, flavors, accessories and employees you need to bring.
You can charge a flat fee for your time and equipment regardless of the number of servings provided.
You typically get a higher ROI/profit margin for event management.
Controlled environment is often safer for you and the equipment than a night club.
Events are great places to network for referral business. Book a party from a party.
Disadvantages:
It's more difficult or may be inappropriate to up-sell during the event, which limits your income.
You may not be able to book a recurring event easily.
Get your first few events booked is more challenging.
Tobacco permits may be required to operate a stand alone tobacco based hookah business.
Don't Just Show Up, Create an Experience
If this is your business, bring an element of professionalism. Consider your dress code. You might consider getting T-Shirts printed that say "Hookah Chef" or perhaps you wear all black pants, button up shirt, tuck it in and look sharp. If you look like a premium service you can elevate the whole experience and charge a premium price. If you look like you rolled out of bed at 7pm and the customers are not sure if you are a customer or staff member, that is a serious problem. Make sure your prep area and ordering station is immaculate and orderly. Your goal should be to take hookah from the perception that it is bad, dirty, or sketchy and elevate it to luxurious and elegant cultural experience.
Have a clean and well designed menu with clear pricing and flavor options. You will find that most people have very little hookah knowledge outside of hookah bars and will have a lot of questions. If you offer flavors with ambiguous names like "Blue Surfer" either change the name on the menu or print out what it tastes like. Let the customers smell some the flavors before they make their selection. When you present the hookah, explain the process, how the hookah works, how to smoke and what to expect. You are the expert, and most people will be too shy to ask questions, so give your customers a $1,000,000 presentation and they will be happy to pay for your services and refer your business to people they know.
How to Start Making Money with Your Hookah Catering Business
You are ready to start bringing in cash and run your first hookah party. So now what? This is where many hookah catering businesses die, because there are a lot of people who love hookah, or thought this was an easy get rich quick side hustle, but never thought about actually booking gigs. Here is the secret....Start knocking on doors, visiting potential venues and networking with people who will bring the business to you. This is the grind that is hard to do, can be uncomfortable, but is what will actually make you money.
If you want to run hookahs at a night club, bar or pre-existing business, you need to show up in person, ask for the owner and explain what you do and what is in it for THEM, NOT YOU! Understand that they already have a profitable business and letting you mooch off their customers is not very appealing. What value do you bring to them? Are you going to promote your events and bring extra traffic to their bar? Are you willing to pay a flat fee or rent each night to set up on their patio? Will you offer a 50/50 split of the revenue? Can you pair your hookahs with their specialty cocktails so that they bar owner can sell more drinks to customers who pay to smoke your hookah?
Every business owner is different and every business is different, so there is no 1 size fits all proposition. You will want to find out the best deal for the venue owner to get your side hustle in the door. If you can prove that you are adding to his business and not taking away, then you have more leverage to work out a more favorable arrangement. But the hardest part is getting your foot in the door and selling that first hookah set up. Be prepared to hear a lot of "No's" at first, but don't be discouraged. Once you land a few good gigs and develop a good relationship, you can build a great side business working a couple night shifts a week.
Booking Hookah Gigs for Private Events
If you think you would rather do pre-paid event catering, you can still offer your services at clubs and bars, but offer a different arrangement. You can offer to provide free hookah tasting events to his customers to encourage them to stay longer and spend more money, while he pays you a flat fee for providing the hookah service. He/She may be able to attract a lot of foot traffic if they promote a "Free Hookah Lounge" night in their bar. Find the dollar amount and number of hookahs that feels right. In the beginning you might even do a few runs for free, just to see if it catches on. If it does, then it's time to ask for a bigger fee and help promote the event through your social media.
Another great source of leads will be working with professional event planners, promoters, and wedding planners. I recommend getting a professional card, flyer and menu with clear package pricing printed. If you network with party planners who can show your package offerings to customers, you are more likely to get booked. Build a little cushion in your prices, and make sure that you give the event planner a commission for booking your service. That extra incentive will ensure they are offering your services to potential clients on a regular basis.
Finally, book a party from a party. While you are working a wedding, private party or corporate event, it is part of the job to network with the customers. Make sure you pass out business cards and let people know how to book your services at their next party, wedding or company function.
How Much Should You Charge for Your Mobile Hookah Service?
Great question, and as always, the answer will vary depending on many factors. First, lets consider the scenario where you have set up hookahs to charge customers in a preexisting venue such as a bar or night club. The pricing can range because of the differences in the environment. Are you in a dive bar in Missoula, Montana or a night club in Miami? We get feed back that most mobile services are charging $15 - $25 in a typical bar and between $25-$45 for service in night clubs. Here are some factors to consider when setting your prices for hookah rentals:
How many hookahs you have to rent
The quality of your equipment and shisha
Are you using a premium HMD like the Kaloud Lotus?
The average drink prices in the bar
Your Presentation (How you look, your prep area looks, how you present the finished product. Do you have "extras" like fruit heads, LED lights, candy mouth tips, etc.)
The financial arrangements with the venue (Do they take a cut, flat fee or something else)
Hookah Equipment Needed for Hookah Catering
When it comes to getting the right hookahs, you need to make a decision. Are you investing in your business, or are you just trying to start a little side hustle with the bare minimum cost. If you think that you can run a successful mobile hookah lounge with the cheapest hookahs available, I highly recommend you reconsider your goals. These hookahs are what will make you money. Invest in better quality hookahs up front that will not only last longer, be more durable but will also be more impressive and create more value to your customers. If your customers see a $12 cheap hookah in your fleet, why would you expect them to get excited about paying $20 for 1 session? You also want to have some consistency. It will look much more professional and legitimate if you have matching hookahs that coordinate with your style concept, than showing up with mixed bag of sizes, styles, modern, traditional, colors, etc. You are a professional and your fleet of rental hookahs will communicate how serious you are as a hookah experience provider.
Adam R. wrote a great article with a detailed list of recommended hookahs, shisha tobacco, coals and accessories. Learn how to start a hookah catering business with the right equipment here.
Special thanks goes out to Royal Hookah in Mexico City. They added a lot of great input for this blog and if you are ever in Mexico City, we highly recommend visiting one of their locations. Photo courtesy of Royal Hookah, featuring Oduman Glass Hookah, Kaloud Lotus and Samsaris set with custom beaded hookah cover. You can find them on Instagram - @royalhookahmx
Take a minute to learn from their success. Here is our exclusive interview with Daniel and Jorge from Royal Hookah in Mexico City.