Receiving Pallets - How To
With larger and heavier orders, you may receive your products on a pallet directly to your store. Pa...
Receiving Pallet Orders from Hookah Wholesalers
With larger and heavier orders, you may receive your products on a pallet directly to your store. Pallet and freight shipping is a great tool because it lowers the risk of damages to your order, gets your order to you more quickly, prevents lost boxes, and can save you a lot of $$$ in the process. Receiving a pallet can be confusing if you or your employees have never received a pallet in before, so we're here to help you become a pallet pro yourself.
Why do I want to receive a pallet?
Pallet orders are a cost effective shipping option for larger and heavier bulk orders. By shipping your entire order on one pallet, you know you're receiving your entire order in at once, with no worries about missing boxes. Since pallets are much larger than traditional UPS boxes, there's also a lower chance that your items will arrive with any damage. Our warehouse is also able to pack up and ship out pallets more quickly, meaning you get your products even quicker. Added bonus: all hookahs ship in their boxes on pallets, meaning there's no worry about matching bases to stems and you have additional packaging for easy product storage.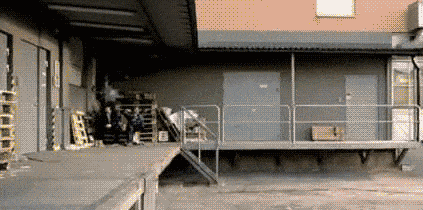 Pallet Delivery Options
All pallets shipped from Hookah Wholesalers come with liftgate delivery and a notification call. The liftgate delivery means that you don't have to have a loading dock to receive a pallet, and the notification call means that the driver will call you to let you know your pallet is arriving soon.
If you are shipping your pallet to a residential or limited access location, please let us know when you are placing your order, as this may incur an additional fee.
If you would like your pallet to be delivered inside, there is an Inside Delivery Option for an additional fee.
When your pallet order is shipped, you will receive a tracking number unique to the freight company your order is shipped with. If you're unsure about your tracking information, contact us and we'll help you get your tracking all set up!
Receiving Your Pallet - Checking for Damage
You should receive a call from the driver when they will be arriving with your pallet order. If you are not at your store location, absolutely let your employees know when your order will arrive. There must be someone available to sign for your pallet at delivery. Pallets shipped from Hookah Wholesalers will only have opaque black shrink wrap around your pallet.
IF YOUR PALLET IS DAMAGED OR POSSIBLY DAMAGED, REWRAPPED, OR SUSPICIOUS IN ANY WAY or if there is any color of shrink wrap besides black you must notate it on the paper the driver gives you to sign BEFORE the driver leaves. This is extremely important to ensure that the damaged items claims will be approved. If no damage is notated, there is no approved claim. Please instruct your staff to thoroughly inspect each pallet during delivery, because damage may not always be visible without a complete inspection.

Here are some examples of Red Flags to watch out for that might indicate damage:
Rips/tears/puncturs in the shrink wrap
2 pallets stacked at the bottom
multiple colors of shrink wrap
Leaning pallets
Lopsided pallets
crushed top layer or corners
loose shrink wrap
Frequently Asked Questions
What happens if I miss my delivery?
If you miss your original delivery, the shipping company will try again the next day. After several failed delivery attempts, you will need to go pick up the order yourself, or the entire order will be shipped back to the sender. Failed delivery attempts will incur additional redelivery fees and possibly storage fees. If you have unusual hours, or limited availability, its best to call the freight company before the shipment arrives to help arrange the delivery time. Please answer your phone, the driver will usually call from his cell phone and it will look like an unknown number.
What if I do receive damaged items?
Just like our regular ordering process, ALL DAMAGE CLAIMS MUST BE MADE IN LESS THAN 48 HOURS. Step 1: Photograph everything...the pallet the shrink wrap, the condition of the boxes under the wrap, and all damaged items. If you receive any damaged products on a pallet delivery, please let us know and send over photos for us! We will get that taken care of for you as quickly as possible, but we appreciate your patience during the freight claims process. You can email photos over to info@hookahwholesalers.com or text them to us at 512-730-0478.