How to Start a Hookah Lounge and Simplified Hookah Bar Business Plans
Here is some basic advice and information to consider as you begin planning your hookah lounge business...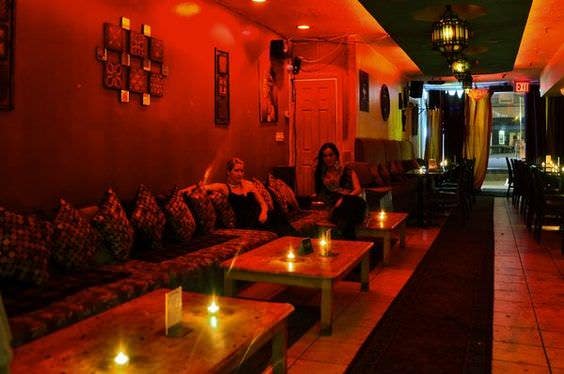 You've visited lounges, you love hookah, and you think it would be amazing to have your very own Hookah Lounge. I was in your shoes a few years back and through hard work turned that dream into a reality. Here are a few things I learned in my journey that I hope can help you along the way.
So You Want To Open A Hookah Lounge?
Seems simple enough. Hookahs, Shisha, a few couches, some nice decor and presto! Success! If only it were that easy. Opening a hookah lounge takes planning, organization, not to mention more money than expected. That is the first major hurdle. How to pay to get things going? The truth is it takes cash, and a lot of it. Banks don't look to fondly when it comes to loans for a hookah lounge, it's not a business with decades of proven success here in the states, so don't be surprised if the bank staff ask you what a hookah is. They probably don't know or understand the business, so it's a risky investment for most traditional institutions. That means you'll need to come up with a good amount of money or get that savings account going strong. Once that is out of the way you just need to free up all your time to get things going.
Creating a Hookah Business Plan - Fail to plan then plan to fail
Business plans can come in a variety of formats and styles, so don't get hung up on the perfect business plan template that will impress a bank, investor or just your parents. What matters is the information inside. If you open your lounge without considering your monthly costs against your projected revenue, you might find out you opened a business that is impossible to sustain. Here is quick version of the math involved to make sure your new venture is even feasible.
First - How much money do you want to make? Opening a business with the blind hopes of making a profit is bad. Since your paycheck is the profit, find a profit number you are happy with and start planning from there. Here is a very brief and basic example of how to start planning with the financials in mind.
Profit - The money left over after all your expenses are paid, so to make $4000 a month, let's look at this example:
Revenue - The money you collect from people
Fixed Costs / Overhead - The bills you pay every month regardless of how much money you bring in, such as rent, insurance, utilities and labor
Variable Costs - The costs of the products and taxes you sell that will increase when you are busy and be lower when you are less busy
Here is very simplified version of the financial planningof a fictional lounge that hopefully helps you get started.
$14,000 Revenue
Then Subtract:
$7500 (Fixed Costs - Rent, Labor, utilities, etc)
$2500 (Variable costs - Your shisha, replacement hookahs, mouth tips, sales tax, etc)
$4000 - Boom! Now you know how much money you need to bring in to make the profit you want to make.
Now I go back and look at the revenue.
$14000 divided by $20 hookah rentals = 700 rentals
700 Rentals divided by 26 days a month (Trust me, you should close at least 1 day a week until you are rock solid and can pay more staff to keep it open 7 days a week. Don't burn yourself out!)
You need to average 27 hookahs per night. Now your job is to find a viable location that you can lease, staff, heat and insure for $7500
Finding a Location
One of the hardest parts of the process is finding a location. It took me 3 months to finally settle on a spot. Hookah is a lot of times an after thought for people so you need to be somewhere that will be seen. Check areas near other night businesses like bars and nightclubs or the popular areas near college campuses and even military bases can provide a good source of customers. Many landlords will be reluctant to lease to you as unfortunately a lot of Hookah Lounges that are hastily opened can fail. Plus many landlords fear the fire risk, don't want a tobacco based business, or just don't like the sound of it. You will then need to make sure the city will allow the business and the laws there will allow indoor smoking.
Getting the Proper Licenses and Permits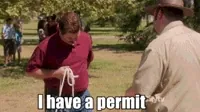 You need to check with the city for any permits you might need. Some municipalities have special taxes, after hours permits, tobacco permits, construction permits, and other restrictions you might need to get approved. The state also has it's own list of permits and requirements as well. Do your homework, because the last thing you want is a government official showing up and asking for the permits you never applied for. Short cuts may be tempting but in the long run they can sabotage your business.
Building Out Your Location to Make It Your Own
So you finally have the money and a killer location. Time to get to work! This will probably be your biggest up front expense, depending on the level of customization. You can go cheap here and use an existing layout, but a custom built lounge will look and feel much more exciting which gives you the leverage to charge more for your hookah rentals. Find the balance that is right for your budget and business plan. Flooring, Lighting, layout, and design are just a few of the things that will need to happen. Personally I did most of the build out myself with the help of some fantastic friends, but even working 15 hours a day 7 days a week it took me over a month to get it ready. Be prepared for roadblocks. Whether it be from construction delays to building inspectors dragging their feet, always assume it will happen.
Furniture and Decor - Don't Cheap out Now, Your Almost There
Now is the time to fill the place with seating. You're going to want something comfortable that fits whatever theme you're looking for. One important thing to keep in mind is that you will probably have to replace pieces periodically. (Coals burn things and accidents do happen) try getting furniture that will be available in the event you need to replace. If your lounge looks professionally decorated you can charge more for the experience and you will attract higher end clientele than if your lounge looks like you added hookahs to someone's craigslist ad.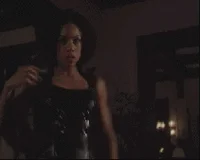 Hookahs and Supplies:
This is pretty much the last step apart from staffing. Here is where many people make a mistake. Many people get stuck on finding the perfect hookahs and want to test the flavors before they do anything. The hookahs are the easiest, cheapest and fastest part of the whole business. We can help you find the perfect hookah set ups to meet any need you have and have them there ready to smoke in a matter of days. Picking a menu is fun as well, you want to carry the standards that all hookah smokers will know and love but don't overlook bringing in new and unique brands to help set you apart from the rest. We can help you build out the right menu for your location, but please, please, please don't try to set up a lounge with over 100 flavors. You will have 75 flavors that no one smokes and you will get stuck with all that slow moving inventory!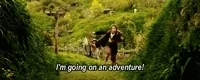 We look forward to helping you in this great new adventure!