The Ultimate Hookah Ice Tip and Ice Hose Buyers Guide
With so many different Hookah Ice tips, and Ice hoses on the market these days, it can be tricky to find the one that fits your needs just right. Here we talk about some of the most popular and well known to help you make an informed business decision...
What is the purpose of an Ice Tip or Ice Hose?
An Ice hose, or Ice tip is used to cool the smoke on the inhale. When your customers take that first inhale of an Ice hose or Ice tip, they are going to get that tingling, smooth, ice cold sensation that will be a unique experience they'll keep coming back for! Although there may be a slight drop in flavor using an Ice Hose, many people around the world prefer the fresh, cold experience. Spoil your customers and they'll keep coming back for that icy session over and over. These have become extremely popular in Hookah lounges across the globe and many retail customers are picking them up more and more. If you don't have an Ice hose upgrade option on the menu at your lounge, you are basically just playing yourself and losing out on extra cash in your pocket.
Which Ice hose or Ice tip is best for me?
With so many different options out there for Ice Hoses, and Hookah Ice tips, it can be tough deciding which one will fit your needs. Will it fit my current hoses? Does it fit the look I need? How long will it stay cold? We don't want you to get stuck with an Ice option that isn't right for you. So lets talk about some of the major players in the space, and find out which will fit your Hookah business needs best.
Mystique Hookah Ice Hose Tip

The Mystique Hookah Ice Tip was the first Ice Tip ever to hit the market and is still is as popular as ever. The Mystique is 13 inches long end to end and has Ice Gel packs inside the handle to hold that Ice Cold Freeze for a long time. Just toss it in the freezer for a few hours, and the cool taste of winter will glide through your lungs. Depending on the temperature in your area, the Mystique will hold that chill for around 45 minutes, but you're smart and will certainly have another one on deck to swap out! The Mystique is made to fit on to an Egyptian style hose with removable mouth piece. You simply swap out the mouth piece for the Mystique and you are ready to rock! This is convenient as a lot of lounges still use the more standard Egyptian hoses. If you are currently rocking Egyptian Style hoses, the Mystique will be your go to! Here are a few compatible hoses.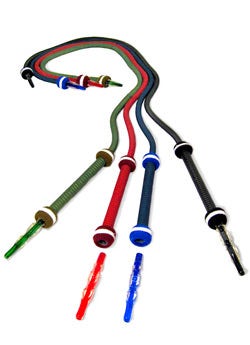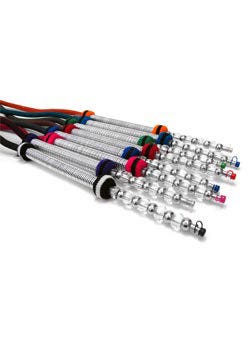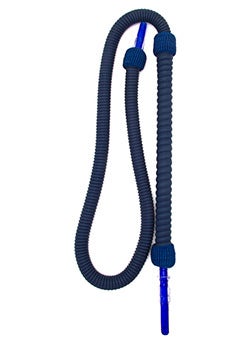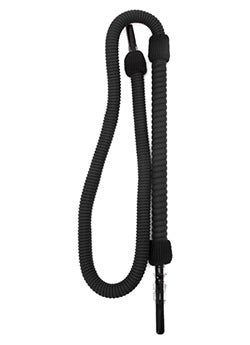 Tonic Washable XL Egyptian Hose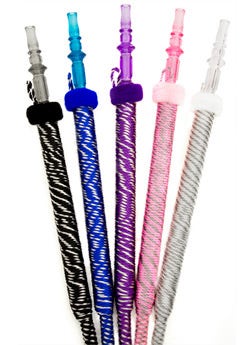 Soguk Hookah Ice Tip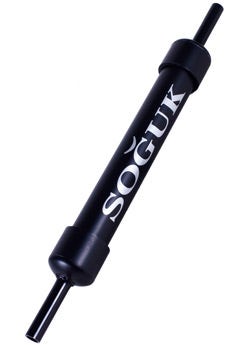 The Soguk Cooling Hookah Tip is a bit lesser known, but has become more and more popular with silicone hoses becoming the go to in the Hookah world. The Soguk is 14 inches end to end. The Soguk has a unique way in which it cools the smoke down. Inside the frozen ice chamber, there are coils that wrap around to give the smoke longer time to stay in the ice zone, this helps maximize the cool factor. These are perfect to pair with your favorite silicone hose as you can simply slip the tubing of the current handle, and swap it out for the Soguk to get that chilled out session. If you are rocking Silicone hoses(which you should be) The Soguk will be a great option. Here are some of the hoses that pair perfectly with the Soguk.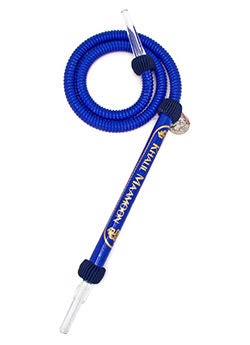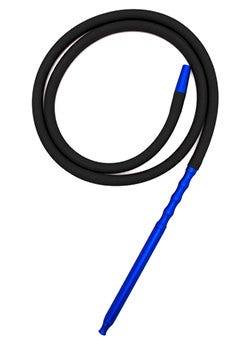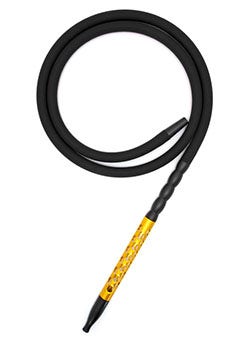 Aluminum D-Hose Dream Hookah Hose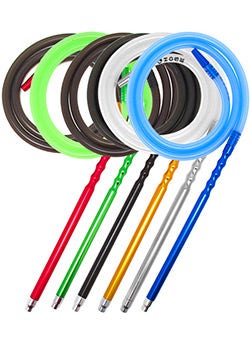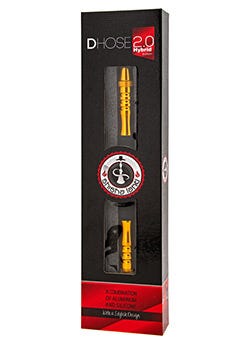 Mya Long Handle Silicone Hookah Hose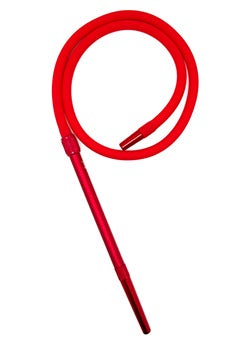 Deezer Freezable Silicone Hookah Hose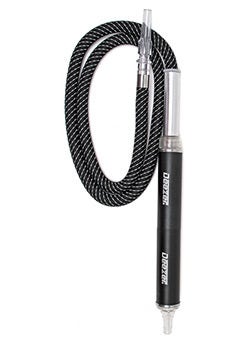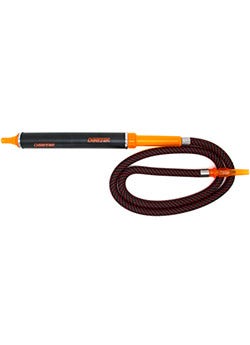 Unlike the first 2, the Deezer Freezable Silicone Hookah Hose comes as a unit all itself. You get 2 of the Ice capsules to go with the fully washable silicone tubing. The handle is 17 inches with 72 inches of fully washable silicone tubing! This is probably the longest lasting Ice Hose out there as you have the option to use one or both of the freeze capsules during your session. These do great for retail, as your customers can pick up the whole ice experience in one package. There are a lot of lounges that use these too, as they are really well built hoses and the capsules allow you to continuously swap them out for a fresh cold one to keep the chill session going!
Hopefully this helped you make a wise and educated decision as to which Hookah Ice tip, or Ice hose will work best for you. As always, we are here to help if you have more questions on Ice hoses, or anything in the Hookah spectrum.