Tips from Bobby: 5 Top Sellers...Why aren't you stocking these products?
One question I get from retail customers often is "What is the top selling hookah, bowl, hose, flavors, and coals? here is what we have seen...
One question I get from retail customers often is "What is the top selling hookah, bowl, hose, flavor, etc." So I've compiled a list of the products our customers have had success with for years. Chances are you carry one of these products already maybe even two or three but trust me you want all five. These are the no brainer products you'll need to nail down to keep on the shelves...but why do that?!? Let's make some money!
Over the past 2 years, Pharaohs hookahs have shot up the ranks to become the most successful retail hookah brand we carry. We haven't seen a rise this drastic since Julius Caesar became Consul of Rome. Modern beautiful Looks, heavy duty metals, and glass bases that will make anyone stop and look. These hookahs come in a variety of styles, shapes, and sizes to fit the need of any hookah smoker. The smaller models like the Saghir, Nubia, and Aztec are perfect ways to get your customers a quality, lasting hookah without breaking the bank.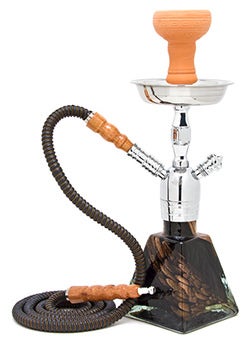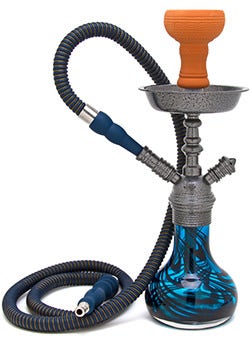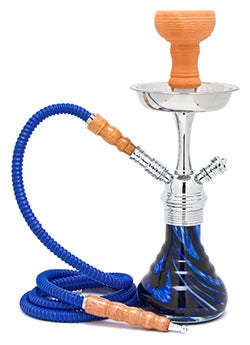 Phunnel bowls are the perfect bowl for the hookah novice. The last thing you want is for your customer to go home excited for their first smoke only to be treated to 30 minutes of coughing. The Phunnel bowl is very easy to use mostly due to the raised spire in the middle, it prevents tobacco from clogging the holes and molasses from dripping down the stem into the base water. One of the hardest aspects of preparing a hookah is getting the correct airflow for effortless draws. The Phunnel bowl has one open spire through the middle eliminating the guesswork and practice it takes to make the perfect bowl. This inexpensive upgrade is an easy upsell for your hookah customers that desire an easier, more consistent smoke.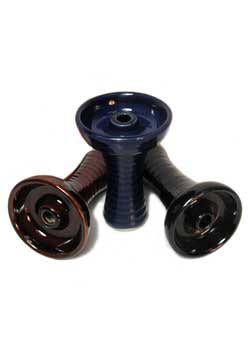 After the success of the first silicone hose from Mya, they wanted to bring a more budget friendly version to the market. This is one of my current favorites and I can't stop singing it's praises. First question why silicone? Silicone is very resistant to bacteria and easy to clean. Simply rinse it out with water after every smoke session and never again worry about a strong shisha flavors ruining the next session. Silicone makes hookah hoses incredibly durable, which means they are a very solid long-term investment. The silicone can withstand extreme heat, it can bend any which way, and more, and still retain its shape and quality. The MYA hoses are very high quality and you can definitely feel it once they are in your hand. Stay updated with the latest and greatest in the industry and stand out from your competitors. With a low price point these hoses are sure to be a hit with your retail customers and a cheap way to upgrade your lounge hoses.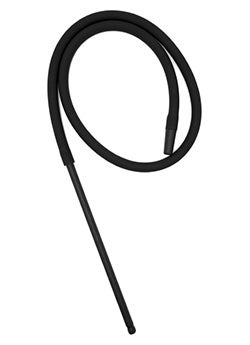 Lets face it coals aren't the most exciting product but we all need them. In fact, they are probably the best selling item in your store, because hookah smokers use this product with every single bowl they smoke, regardless of flavor, hookah set up, time of day, etc. CocoBrico has become our best selling brand of natural charcoal, and the brand that we use here in the office. CocoBrico is available in 16pc boxes for quick sales, a 45pc box for smokers who want to get a better value, 108pc, 72pc cubes, and 3kg boxes for those that never want to run out! Lounge owners will love the convenience of the HUGE 10kg bulk pack. Give the people what they want and carry CocoBrico coal in your shop.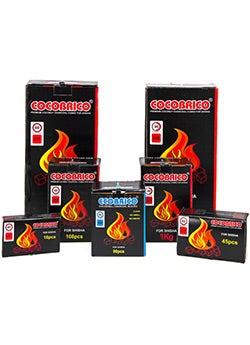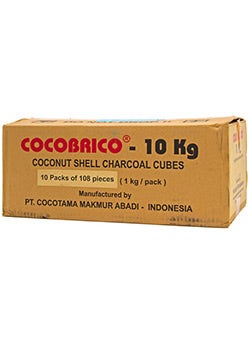 Starbuzz Tobacco - The Best Selling "Blue Mist" and the New Challenger
If you had to only carry one flavor, Blue Mist should be the one. This is the flavor that built Starbuzz and still remains as the most sold shisha worldwide. It's a Blueberry candy flavor with a hint of mint to add a cooling element to the smoke. Personally, I think its one of SB's most well executed flavors. It's clean and crisp without being cloyingly sweet or artificial. This is a perfect flavor for the beginner or anyone looking to invite friends over for a smoke session. You should have this on your shelves period there is no excuse to not carry Blue Mist.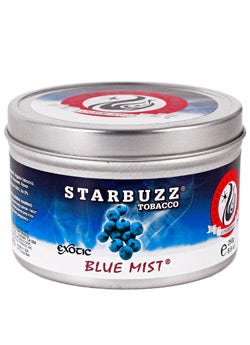 That said, Starbuzz Tobacco has broken from its history of creating sweet blends to bring a new line of shisha to the market. We are very excited to bring you Starbuzz Vintage. This is not another line typical American style shisha. Vintage is made with a blend of unwashed, high-nicotine black leaf tobacco leaves (over 5 varieties from what we hear) to create a shisha with a deep, earthy flavor profile that accentuates the semisweet, oak and vanilla notes that naturally occur within the leaf. At the time of this post, this shisha is so new that you will probably be the only store in your area to carry Starbuzz Vintage, making your store a destination for advanced hookah smokers who want something more than sweet candy blends.