Wholesale Hookah Importers vs. Buying International Hookahs Directly
Well, here's a topic that a lot of hookah business owners and operators have considered. Should I try to find a direct source for hookahs overseas, or stick with a domestic wholesale hookah importer and distributor? We will look at the pro's and con's of each...
Well, here's a topic that a lot of hookah business owners and operators have considered. Should I purchase my hookahs from a wholesale importer or local hookah distributor, or is it possible to buy directly from the manufactures in the Middle East or China? There are pros and cons for each, but what should you consider before you follow through with either strategy? How would that even work? Where would you start looking? Is it cheaper to buy hookahs direct from the factory, and can you get a better deal locally if you shop around?
Every hookah business has a different set of priorities, budget, market, connections, etc. so there is no "One Size Fits All" answer, but what I will try to do is lay out as much information as I can so you can make the right decision for your business.
Buying Hookahs Directly from the Overseas Factory - Pros and Cons
First off, we highly recommend doing some serious research before you wire $10,000 to a bank account in Malaysia from someone you've only chatted with online. You will have to do a lot of research, and if you don't have references or any personal/friend/family connection, please do not rush into anything. Importing wholesale hookahs is not an easy task and even the professional hookah distributors struggle to make the right deals with the right manufacturers. Do you trust this guy?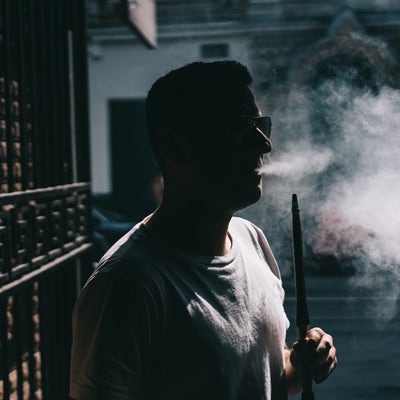 Depending on the size and frequency of your purchases, you might consider traveling to the factory or agent overseas to build a relationship and put your hands on the products. Don't trust pictures, because they might be pictures from another company and this other factory is using them because they make something "very similar." Also, you might be surprised to see how primitive these "factories" are compared to your expectations. That doesn't mean they can't make amazing hookahs, but it's probably not what you think it will be.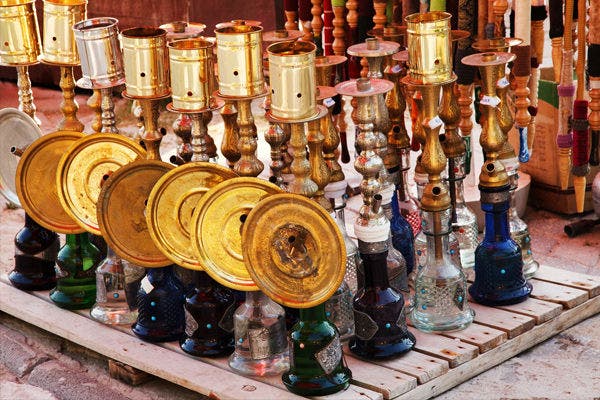 If you plan to purchase a container of hookah products, that could be thousands of hookahs and hookah accessories, so make sure you have the budget for the product, the proper storage facility and the channels to move that much product in a reasonable amount of time.
If you think you are not quite ready for that, there are websites where you can source a mid-sized order, directly from the factory that may be anywhere from 1 to 10 pallets of product. A lot of these suppliers can by sketchy, and they know you probably won't fly to China over a purchase of this size, so buyer beware. This can be where you get hookahs that don't quite match the photo you saw online and neither does the seller. You didn't really think this was the lady running the factory did you???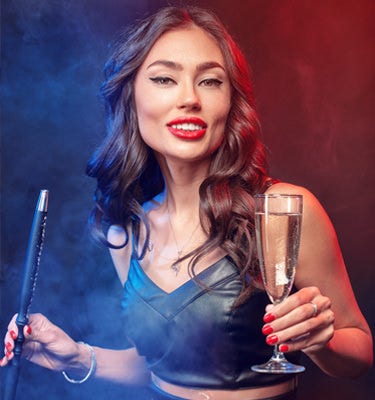 Sure, these sellers have reviews, but just look into how many online reviews are faked to build up these seller profiles. You just never know who you are dealing with. That all said, there are good suppliers out there, but even the best wholesale hookah importers can deliver bad batches of product because it's often subcontracted to multiple factories that can change materials and designs at any time.
Advantages:
Cheaper prices (why even bother if you have to pay more?)
Unique product selection not widely available
Writing off a trip to Egypt or China as a work expense? (maybe you take some long needed vacation time while meeting with the factory operator?)
Disadvantages:
Possibly large minimum order requirements
Longer (sometimes really long) delivery times
Legal entanglements clearing customs
Limited recourse for damaged or defective products
Shipping costs and imports fees
Possibly getting completely ripped off
Inconvenient communication delays due to time differences
Buying Hookahs from a Domestic Wholesale Hookah Importer
So I may have burst your bubble about becoming an international hookah magnate, but lets gets down to the reality of running a retail hookah business. That is your business right?...Not gallivanting all over the globe, haggling in foreign countries in an effort to save $5 per hookah...right? What you need is a partner that you can count on to deliver the product as advertised, quickly and at a fair price so you can get back to working on your business and not wasting your time working in your business.
Domestic wholesale hookah importers, such as Hookah Wholesalers, are willing to take on the risk and headaches of importing hookahs so you don't have to. As an American based company, you can expect certain standards of ethics, response time, reliability, and availability. Worst case scenario, you come down to Austin to work out any disputes and get a great plate of BBQ, some breakfast tacos and enjoy some live music and margaritas. That's the worst thing that could happen! On the other side, the best case scenario is teaming up with a reliable hookah and shisha distributor that quickly delivers the product on time, recommends the right products for your store, gives expert advice and resolves any issues quickly.
Advantages:
Quick delivery
Expert advice about the domestic market trends
Reliable source
Product reviews
Easy and secure payment
Wide variety for one stop shopping
Ability to resolve damage or quality issues
Return policy
Easy to contact by phone, chat or email
References available from major industry manufacturers
Available for in person meetings (not during the pandemic though!...sorry)
Disadvantages:
Let us know if you think of any, and we will update this post!
Hopefully we gave you some good information to consider and ultimately, we would love to work with you in your hookah business. If you have any questions about the products or services we provide, please feel free to reach out at any time by phone, chat or email. We love answering your questions and spreading the hookah love!