The Complete Starbuzz Product Line - Hookah, Shisha, Coals and Accessories
Starbuzz has been the biggest name in the American hookah scene for almost a decade. The sweet, delicious flavors are a staple of hookah lounges, smoke shops and traditional tobacco stores from coast to coast, but did you know that Starbuzz is more than just great shisha...
Starbuzz has been the biggest name in the American hookah scene for almost a decade. The sweet, delicious flavors are a staple of hookah lounges, smoke shops and traditional tobacco stores from coast to coast, but did you know that Starbuzz is more than just great shisha? Did you know they produce 4 distinct lines hookah tobacco with hundreds of flavors? Have you seen their new live of Hi-Tech Hookah shafts, new vaporizers and E-Juice? We know that customers can be brand loyal and want to try products from a trusted brand name. Here is a list of the depth of the Starbuzz product line. If you have any questions or need any suggestions, please let us know!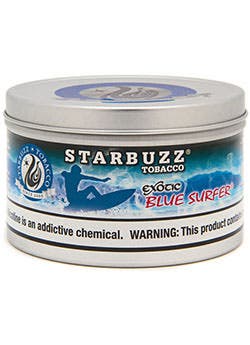 Starbuzz Exotic Tobacco
Starbuzz shisha started it all almost a decade ago. This is their standard line of shisha and the best seller. You will find classics like Blue Mist, Safari Melon Dew, Sex on the Beach and Pirates Cave. These flavors are light, sweet and easy to smoke, which makes them great for beginners, but equally delicious for old pros! Sizes include 50 grams, 100 grams, 200 grams, 250 grams, and Kilos. This tobacco is featured in almost every hookah lounge in the USA due to its overwhelming popularity. We recommend carrying as many flavors as possible, but if your space is limited, chat with us and we can help you pick out the top 10 or 20 best selling blends.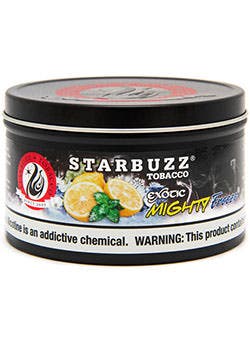 Starbuzz Bold ShishaTobacco
You can see Starbuzz Bold from a mile away. This distinct line of hookah tobacco comes in a black tin to distinguish it from its cousins in the Starbuzz line. These flavors tend to be thicker and richer. Some Starbuzz experts claim the smoke is thicker and has a fuller texture. We will leave that up to you to decide. The flavors are typically more exotic blends and very intense. Mint Colussus, Code Blue, Geisha, Queen of Sex and Black Mint are some of our favorites! Starbuzz Bold is Available in 50g, 100g, 200g, 250g, and 1000g containers.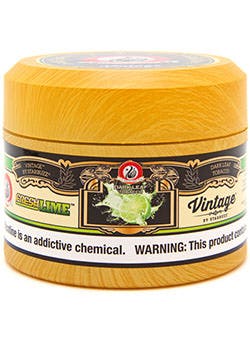 Starbuzz Vintage Tobacco
Starbuzz Vintage is here, and we are already seeing huge demand for this revolutionary new line of hookah tobacco. The shisha is made with dark leaf tobacco, giving this group of Starbuzz flavors a rich tobacco, earth undertone that adds volumes of flavor. The nicotine level is much higher too, so hookah newbies might have to sit down to smoke a bowl of Starbuzz Vintage. Dark Vanilla, Tiramisu, Delhi Tea, Gincko and Fresh Lime are just a few of our favorites. The more we smoke the more we want! Is it possible to have 12 #1 favorites?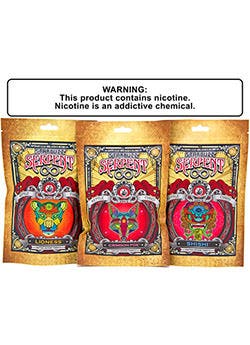 Starbuzz Serpent Tobacco
Starbuzz released a second line of dark leaf hookah tobacco to keep up with the growing market of hookah smokers looking for a more robust, slightly less sweet hookah experience. These blends have the same flavor mixing prowess that you can find among the rest of the Starbuzz shisha collections, but the dark tobacco leaves used to make these blends have a more earthy flavor tone and heavier nicotine content. Starbuzz Serpent is available in 200g pouches with retail display boxes that hold 6 pieces per flavor, or you can purchase them individually. We love the artwork on these flavors, and they will definitely get some attention in your retail store.

Starbuzz Steam Stones
Starbuzz Steam Stones are a great way to offer delicious Starbuzz flavors without the nicotine. This is a great alternative for hookah smokers looking to eliminate tobacco from their hookah habit. Steam Stones are not only nicotine free, they are also tobacco tax free! This makes them highly profitable for lounges in states with heavy tobacco taxes that can kill profit margins and limit the amount of inventory you can keep on hand. Hookah lounges can use stones with hookah rentals and even mix stones with actual shisha tobacco as well. How do they work? The stones are pressure injected with the flavor and glycerin syrum that vaporizes under the heat of coals. You load them just like tobacco, so there is no change to your routine.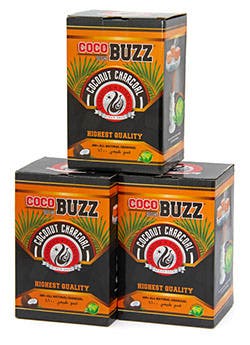 Coco Buzz - Starbuzz Natural Coconut Coals
If you want high quality natural coconut coals, Starbuzz came out with CocoBuzz Coals just for you. These are the typical square and briquettes that put off long lasting heat and virtually no coal or ashy flavor. It takes a few minutes on a stove to get these going, but it's well worth the wait. Cocobuzz 2.0 are the same great coals, but in cube form. Some smokers prefer the cubes because they last longer and put off more heat. There is no right or wrong, as long as you are getting the smoke density, heat and flavor you enjoy while smoking.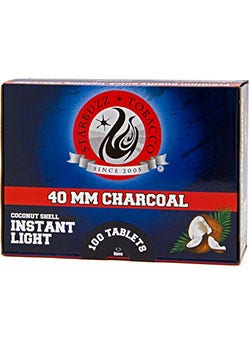 Starbuzz Quick Light Coals
Starbuzz Quick Lighting Coconut Coals are new coals that combine the clean, odor free heat from natural coals with the convenience of other quick ligting coal disks. These coals are available in 2 sizes, 35mm and 40mm discs to accomodate the heat and longevity preferences for virtually any smoker. Ignite the coals using an open flame cigarette lighter, stove top, or coal heater, and within 1-2 minutes, the coals are ready to use. You should see a thin layer of grey ash around the coal and the whole tablet should glow red.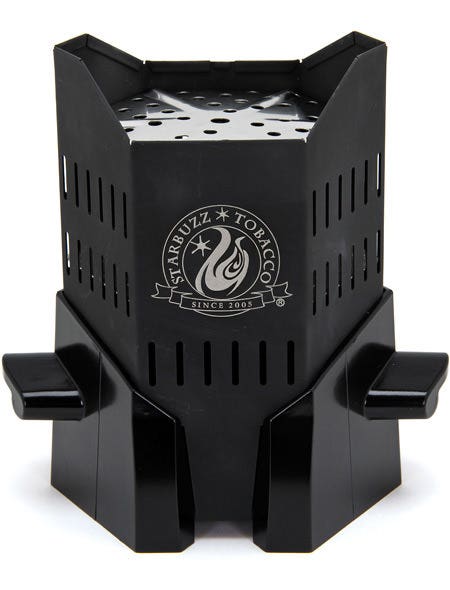 Starbuzz Hookah Coal Heater
Keep your kitchen or hookah prep area clean and neat with new Starbuzz Coal Heater. By using a high quality electric coil burner beneath a ventilated metal screen, the Starbuzz warmer is perfect for heating natural hookah coals safely and effectively. The coal warmer plugs into any outlet and is sturdy enough for commercial use in any hookah lounge, but compact enough for any hookah enthusiast to keep at home in their hookah prep area.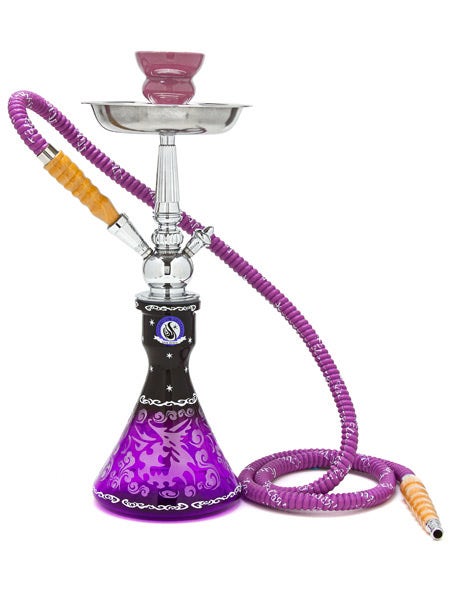 Starbuzz Unicus Hookahs
Modern Starbuzz Unicus hookahs stand out with their bright colors, modern design, and huge cloud output. But don't let their size fool you. Many of these hookahs are compact but smoke as well as any large hookah. The Unicus has been a blowout seller for the last year or two, so we can't recommend it enough. Retailers love the name recognition these hookahs provide and customers are excited to get a hookah that matches their favorite brand of tobacco.
Starbuzz Carbine Hookahs
The new Starbuzz Carbine hookah is a modern marvel of hookah function and design. The agressive carbine-like shaft and 4 telescopic legs that hold the smoke and water evenly on any terrain give this hookah a hard-core aesthetic. This hookah also rotates 360 degrees, making ideal for hookah bars and large hookah parties that want to show off the cutting edge of hookah design. Check out all these colors!
Starbuzz American Made Hookah Stems
Starbuzz Stems are 100% American-made using hi-tech materials and processes. But other than that, what's the big deal? Starbuzz stems use these advance materials to prevent flavor ghosting. These stems can be quickly rinsed and when you load the next bowl, you can't taste a thing. Try it! Load a bowl of Mint Colossus and then try a bowl of anything else. You won't believe how clean the flavor is and how you don't get any residual flavor from the previous bowl. Plus each Starbuzz Stem comes with a 5 year warranty!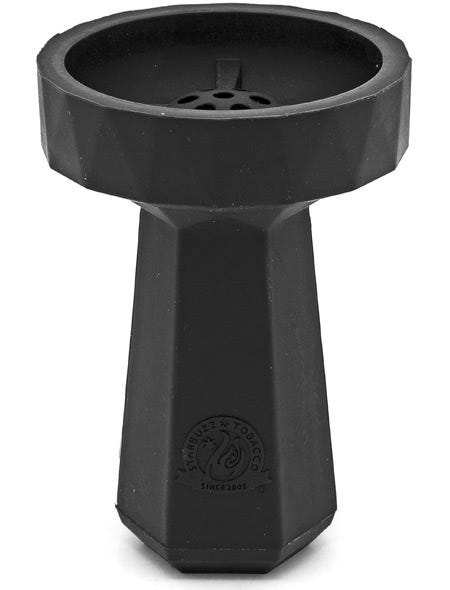 Starbuzz Silicone Hookah Bowls
The biggest innovation in hookah bowl technology in recent years has been the integration lab-grade silicone. Starbuzz is offering Silicone hookah bowls in 2 styles, the Starbuzz Paradigm Silicone Bowl has the traditional "Egyptian" style and the more modern Starbuzz Phunnel Silicone Bowl has the "phunnel" style. Why do we love these bowls? The silicone does not trap heat, so the bowl will be warm, but not red hot. You can easily touch and remove the bowl without burning your fingers. The silicone is also pliable, so you do not need to use any grommets. The bowl just slides on and stays securely on its own. Try these bowls for long lasting sessions with thick clouds!