Hookah Mouth Tips Guide - Which Hoses Fit Which Mouth Tips
Every hookah lounge manager has heard these 6 words from their staff and instantly cringed and panic "We are out of mouth tips!" Let's make sure this doesn't happen again with your ultimate Mouth Tip guide...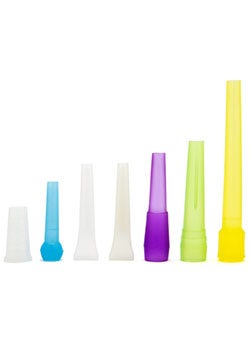 Every hookah lounge manager has heard these 6 words from their staff and instantly cringed and panicked at the same time.
"We are out of mouth tips!"
Your stomach knots up. You frantically search for more in the back. You want to go McGuyver-style with duct tape, foil, and hose grommets. You worry about the next 3 days before you can get more tips. Then, out of nowhere you find 3 more bags of mouth pieces. You triumphantly walk to the prep area only to find, they do not fit any of the hoses you have. You call us to order more ASAP and then...Inside or outside tips? Skinny, XL or was it the Dual Sided? How do you know which tips will fit your hookah hoses?
Hookah Hose and Mouth Piece Compatibility Guide
Not knowing which mouth tips to purchase for your hookah lounge can be frustrating. You don't want to buy the wrong tips and get stuck with product you can't use. You need to be able to rely on the hookah mouth-pieces fitting your hoses. Here is quick run-through of our best selling hookah lounge hoses and the hookah mouth tips that are compatible with each type. We will also weigh the pros and cons of generic tips vs. branded tips. We will also offer up some best practices to make sure you never get stuck without plastic hookah tips.
At Hookah Wholesalers, we want all of that misery, anxiety and frustration to end. We pulled our most popular hookah hoses and tested them with all of the hookah mouth tips we have in inventory to decode this enigma!
Traditional Large Egyptian Style Hoses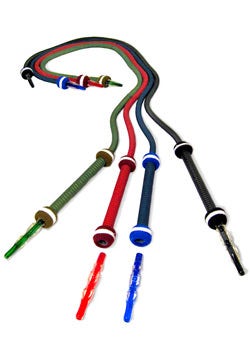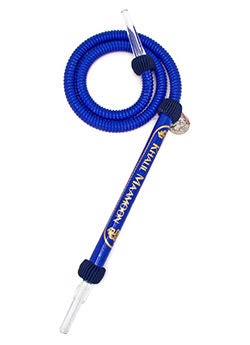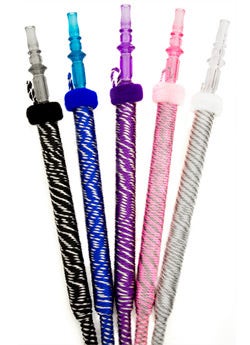 Silicone Hoses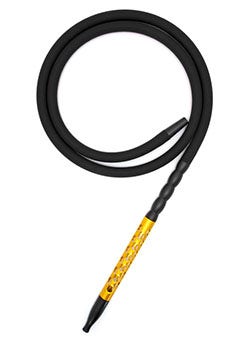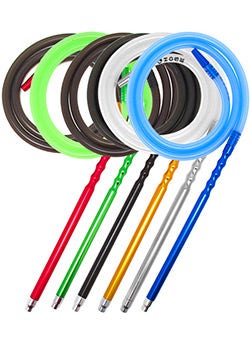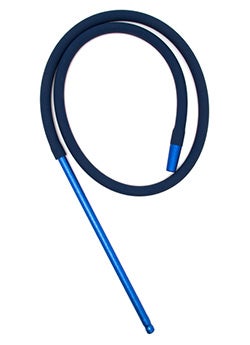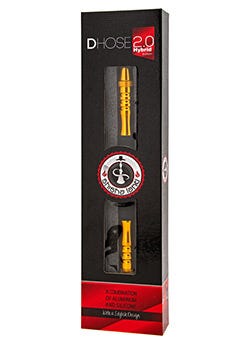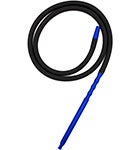 Metal Tipped Small Hoses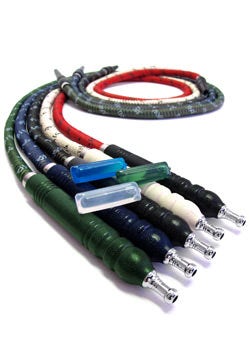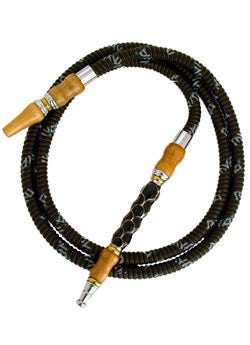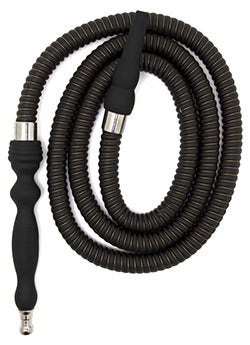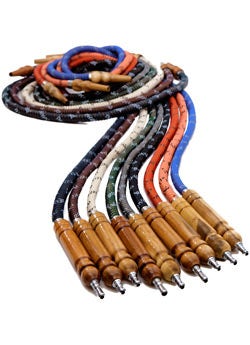 Disposable Hoses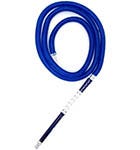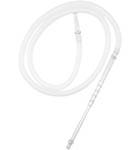 Didn't see your hose here? No worries, with new hoses constantly on the market, there are far too many to list everything. Hit us up on chats or by phone and we can troubleshoot your hose / mouth tip compatibility for you. You can always send us a picture of the hoses you use and we will almost certainly be able to match you up with the perfect mouth tips.
4 Helpful Hookah Mouth Tip Suggestions
Mouth tips are inexpensive, yet so crucial to your business and we would encourage everyone to keep at least a 2 weeks supply on hand. In the years I was running my lounge, bad planning on my part left us out of mouth tips on a busy weekend. Long story short, I always kept a backup stash from that point on. Buying in bulk saves you headache, panic, and in the long run, money.
Here are some of our favorite tips to use:
Dual Sided Hookah Tips Outside Fitting Tips Jumbo Hookah Tips